Growing Demand for Total Vial Washing Machine in the Pharmaceuticals Industry from Dhara Engineers
A state-of-the-art method for swiftly and thoroughly cleaning vials in the pharmaceutical and biotech industries is the Dhara Engineers, a leading manufacturer, supplier and exporter of Total Vial Washing Machine in India and abroad. The Total Vial Washing Machine was built by our talented team of designers and manufacturers with ease of use and the greatest cleaning performance as its main advantage.
Utilizing cutting-edge technology, the Total Vial Washing Machine manufactured by Dhara Engineers effectively cleans and sanitises each vial while using the least amount of water and chemicals possible. The washing machine has a distinctive, multi-stage washing procedure that starts with a pre-wash before moving on to a major wash and a final rinse. The vials are cleaned during the pre-wash step by removing loose debris and particles, and any leftover contaminants are then removed during the main wash stage using a specially developed cleaning solution. Purified water is used in the final rinse step to make sure the vials are entirely clean and ready for use.
Additionally, the machine has an extremely sophisticated filtering system that removes any particles or debris that could be in the washing solution, assuring that it is always clean and ready for use. This helps to prolong the life of the solution in addition to lowering the quantity of water and chemicals required. Its small size also makes it simple to fit into any production plant.
We at Dhara Engineers are dedicated to supplying our clients the best pharmaceutical machines and assistance wherever required. Therefore, the Total Vial Washing Machine from Dhara Engineers in Ahmedabad is your best option if you're searching for an effective, dependable, and high-performance vial washer.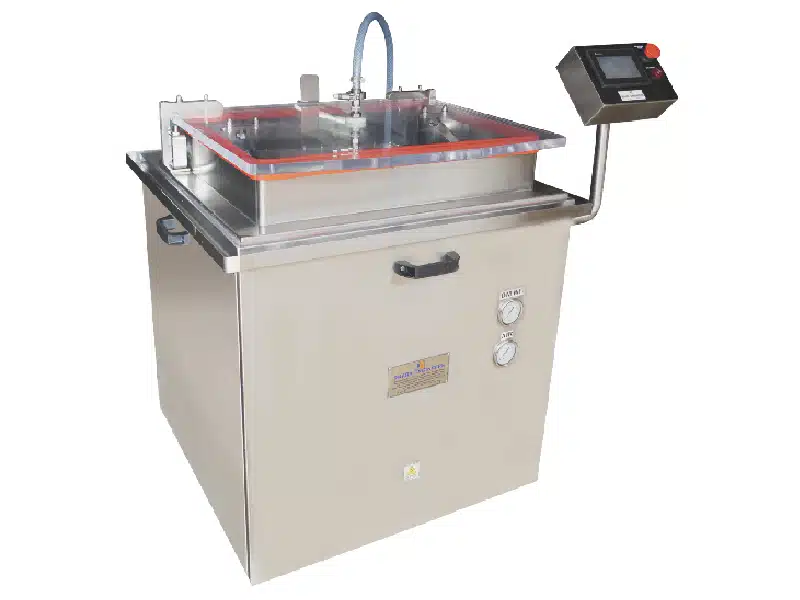 Keytags:- Total Vial Washing Machine, Total Vial Washing Machine Manufacturer, Total Vial Washing Machine Exporter, Total Vial Washing Machine Supplier, Total Vial Washing Machine India