Sterilization and Depyrogenation Tunnel or pharma sterilizing tunnel uses for online sterilization and depyrogenation of washed glass ampoules & vials. In the tunnel, glass ampoules & vials are transported through a stainless steel wire conveyor entry from automatic washing machines (non-sterile) to the outlet filing line (sterile area).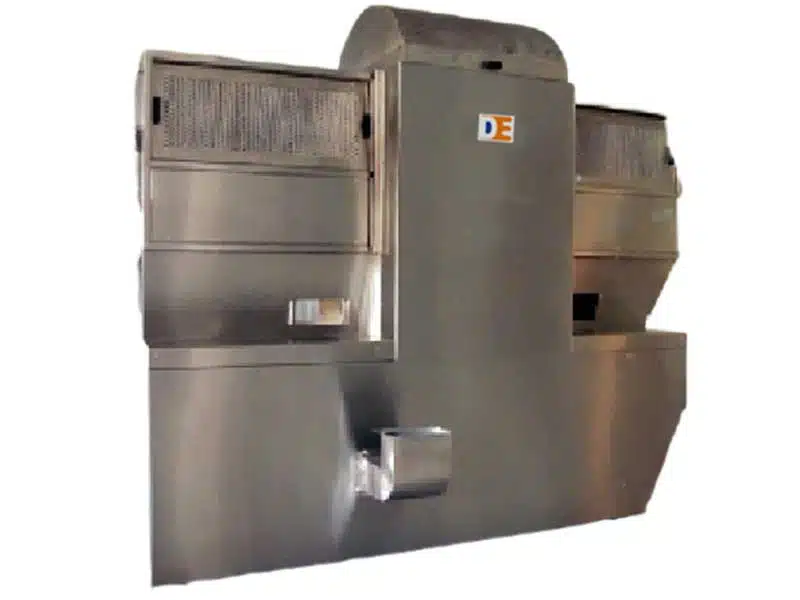 Process Operation of Sterilizing & Depyrogenation Tunnel
PLC Controlled and equipped with touch screen colour graphics display for easy operator access to control screens and statistics, data storage and retrieval. Data management system is 21 CFR part 11 compliant .
Data screens feature, set parameters and current process parameters. Set parameters are stored in the form of recipes which are password protected and can be uploaded to current status as and when new type of glass containers are being processed.
Model
DDST-450
DDST-600
DDST-900
Belt Width (mm)
450
600
900
Installed Power (kw)
30
45
60
Power Supply
3 Phase / 4 Wire
3 Phase / 4 Wire
3 Phase / 4 Wire
Control Voltage
24VAC/DC
24VAC/DC
24VAC/DC
Dimension
3700mm(L)
4500mm(L)
5100mm(L)
1275mm(W)
1500mm(W)
1800mm(W)
2350mm(H) approx.
2350mm(H) approx.
2350mm(H) approx.